Send Confirmation Email button not found
Send Confirmation Email button not found #bug
---
Jim Wilson
Per the Owners Manual at 
https://groups.io/helpcenter/ownersmanual/1/managing-members/handling-members-marked-as-not-confirmed?single=true
Members who have not yet responded to the confirmation email message sent by Groups.io are marked with a Not Confirmed  badge in the member list.

In Premium or Enterprise groups, moderators can confirm members directly. That feature is not available in Basic groups. In a Basic group, you can send another confirmation email message to a Not Confirmed member and hope that they respond to it:

Click in the row of the member who has a Not Confirmed badge to display that member's individual page.
Go to the bottom of that page and click the 

Send Confirmation Email

 button.
As owner of a Premium group, I seem to recall the "✔ Confirm" button merely confirms the user manually.
Even if I choose "Send Message," I do not see a "Send Confirmation Email" button or option for a pending subscriber anywhere:

Nor do I see the option for two existing members who apparently were never "confirmed" previously:

Is this a bug? Or, if I choose "Send Message" to request their reply and they actually reply to 
that
 message, will the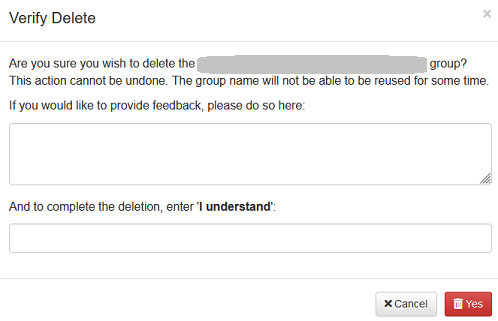 then be cleared?
--
Jim
Join docs@beta.groups.io to automatically receive all group messages.